PLEASE VIEW THIS SITE THROUGH YOUR EXPLORER BROWSER.  
The Advanced EFT/HRV Biofeedback Programs and Products
you've been waiting for!
Featuring Coach Trainer and renowned Energy Psychology author/researcher
Norman C. McVea, Ph.D, and Institute Trainers
Dear Healing Arts Practitioners and Professional Coaches,
Welcome to the Coherent Coaching Institute

created by Dr. Norman McVea, Ph.D and Sharon Hart, M.S.

If you are ready to increase the effectiveness of your
Healing Arts or Professional Coaching practice by 100X. . .
you have come to the right place!
We provide the training that makes it all possible . . . that supports you in
producing more highly effective results for your clients as well as expanding your
practice and creating more financial abundance by adding skills that will
• DRAMATICALLY shorten the release time for current or past pain
and emotional trauma for your client
• PINPOINT areas of stress and core issues with clinical diagnostic
accuracy
• CREATE physical and emotional coherence that medical science has
shown will lengthen the life span
• TRANSFORM the EFT/HRV Biofeedback Process and its overall
effectiveness and lasting results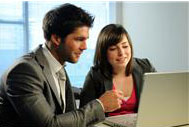 . . . Is your current healing arts or
personal coaching practice all that
you want it to be?
. . . Is it filling your expectations–
financial and career goals?
. . . Are you getting the results you want for all the training and hours you've put into building your practice?
. . . Want to start a career in the healing arts or coaching professions?
Coherent Coaching Institute was created to help you answer YES!
to these all important career questions through:


COHERENT COACHING TM


This home-based training program, which you can access and download right here on
this website–as much or as little as you wish, at any time you wish–allows you to:
. . . acquire, practice and add these advanced skills to your existing practice or use them to create a new Coherent Coaching practice. . .

This is a new field of coaching–never before offered–and if you choose to develop
these skills you will be years ahead of current personal coaching methodology
. . . because you will possess the tools that no Personal Coaches, Therapists and Healing Arts Practitioners currently have!
Why is our Coherent Coaching Program different from all others?
All the elements for dynamic, coherent coaching have never been available before now, and no one has yet combined these elements into a training program that features the
profound depth of knowledge, scientific accuracy and skills offered by:
> Energy Psychology Advanced Emotional Freedom (EFT)Meridian Tapping Techniques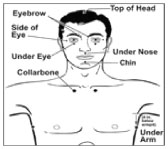 Energy Psychology is the overall term used to describe:
a large group of meridian tapping and energy processes to
release present and past stress. This new science is fast
becoming an industry favorite.
Emotional Freedom Tapping Techniques have swept
through the Healing Arts communities. At least one
million therapists are currently using them in their practices,
and they are rapidly entering the personal coaching field.
Over 300,000 practitioners attended the 2011 Global EFT
Internet Summit! EFT has even been featured on Oprah.
In our Coaching training programs, we teach you how to incorporate these Energy Psychology, and Advanced EFT techniques with HRV Biofeedback to transform your coaching practice!
> Heart Rate Variability Biofeedback (HRV)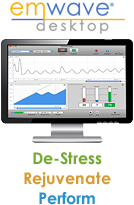 What if there was a way to access deeply held beliefs and issues with accuracy, and precision that didn't take years, months or even weeks! Would you take it? There is now. . . .
Heart Rate Variability (HRV) is:
a measurement of the instantly changing, beat by beat, energy field capacitance of the heart–which is the most accurate measurement of the intensity of stress on any subject or stimuli! HRV measurement is the most scientifically agreed upon parameter for stress measurement!


This non invasive assessment provides accurate determinations on which of the subconscious issues in your life are causing stress–and feedback indicating their release!
In training you to understand and use this amazing tool which actually measures heart coherence. . .

We will show you how to measure and quantify the most researched, utilized, reliable
and medically agreed upon body parameter of the heart

We will show you in detail how to communicate with and deeply listen to your
heart, in order to measure the happiness or stress response of the heart, at
any given moment, in any situation

You will learn how to make instant heart-felt shifts in awareness and coach
your clients to do so


We will show you how to determine your own personal heartfelt truth or reality
about any issue, feeling, belief, decision, choice, direction or subject, as well
as the heartfelt truth and reality of your clients

> iBliss Energy Fields Touch/Tapping Technology

iBliss Energy Field Touch and Tapping is one of the Advanced Energy Remedies offered through the Institute to use in your tapping work.
They run faster and deeper than standard Energy Psychology work.
Dr. McVea has encoded Energy Apps with clockwise spinning White Light Horizontal Energy that dis-creates Counter Clockwise Vertical client negative statements. The client need only touch the computer
screen with the fingertips of his/her left hand to enjoy the energy rush!
Try the free iBliss APP on this page→
The training that our Institute programs provides combines, for the first time —ever–the
incredible depth and accuracy of the advanced Biofeedback technologies and tools
available only on this website!

Are you ready to learn and apply this information and become
a master coach/practitioner?
Are you ready to take the challenge and become 100 times more
effective by applying this material?
♦ Discover these tools and consider the possibility for your practice . . .
♦ Our Training Programs, books and products are all downloadable
♦ Watch them anytime, anywhere
♦ Your training time is your own. You can operate at your own pace in your own office or home!
The material is so powerful that it will immediately shift the way you think
and the way you practice. The more you use the tools, the better, more effective practitioner you will become!
The Healing Arts and Coaching Professions are growing by leaps and bounds. They offer
an opportunity to create or add to your own at-home, profitable business in an age of
shrinking economic possibilities!
We alone offer this competitive-edge training. . . .

TRAIN with us and be
AHEAD OF THE WAVE!
              CALL (415)726-3031 for more information,questions and a free consultation with Dr. McVea! – Visit our sister site, iBlissnow.com for our newest energy products!
Wishing you much success,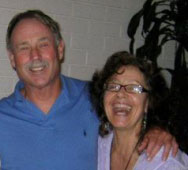 Norman McVea, Ph.D.
       Sharon Hart, M.S.
©Norman C. McVea, Ph.D. – 2011- all rights reserved